Showcase your products, facilitate the checkout process, reduce drop-offs and eliminate return
There is no better way to answer your customer's questions & create trust and loyalty
Collect all necessary information to organize a tailored-for-your customer appointment.
Let your candidates contact you, in a very direct and transparent way. Build the corporate culture you always wanted
Increase trust, and ensure your customers make a purchase they love.
Make it easier for your customers to buy what they are searching for by showcasing and comparing products and their features. Be virtually together with them and look at products in your online store. You may share products with them and even see what products they are looking at in real time.
Guide and support your customers through the checkout process and help them complete their purchase as you would in a regular store. No links and no new windows – it all happens in your regular checkout process.
STEP-1
One click install on your e-commerce site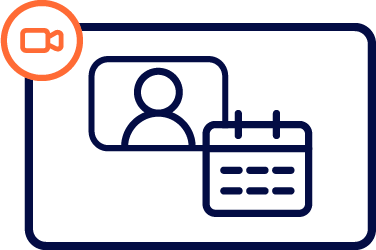 STEP-2
Go live or have your customer book an appointment
STEP-3
Let your customer continue shopping in real time
Showcase
your products!
Give your customers instore service online! Make it easier for them to buy what they are looking for by showcasing and comparing products and their features.
Shopping in
real time!
Guide and support your customers through the checkout process and make sure the customer completes the purchase - no links, no new windows.
Live
chat
Effortlessly interact with customers who prefer texting over voice and video while still experiencing the full features.
Video shopping is WAY MORE than just embedding product videos!
With live video calling and face-to-face chatting, it allows you to truly connect with your customers and offer them the shopping experience they deserve…
From personalised recommendations and showing how awesome your products are, to answering all the "difficult questions" like… if you accept a certain payment method and how long it will take to get shipped.
Reduce cart abandonment and returns, increase customer loyalty and boost your sales in an unprecedented level.
VClerk will do these for you. Just try it!
Bringing products to life
Showcasing and comparing products could never be delivered off-line. Shoppers may come with any kind of demand. Your sales agents will manage to demonstrate the products the way they would do it physically.
Empowering sales agents
VClerk is not only for e-tailers, you can also use VClerk if you have a physical store. Give your people the opportunity to sell even in times with no customers passing by the physical outlet. Closing a purchase is always for the sales agent revealing, encouraging and uplifting.
ROI you can measure
Ability to get real-time information from real, relatable people.
Simple purchasing experience
Ability to get real-time information from real, relatable people.
Up-sales and added sales
What's better than fulfilling your customers' demand at the time the latter is ready to buy, and ensure they buy the right product, with the correct added products, maybe you can upsell and turn every sale into impulse sales.
Sign up for our VClerk newsletter to receive product, industry updates and tips.
increase in online conversions
of shoppers say online video has given them inspiration for their purchase
of shoppers say that having a real human demonstrating the product is eliminating the hesitation
of all video calls are accepted, 2/3 from desktop and 1/3 from mobile devices
video chats vs. text chats only = 1-0
Video chats convert at twice the rate of regular chats while offering online shoppers the next best thing to actually being in store.
"Really, really great to be talking with people like this! Both the customers and I enjoy it a lot. Especially nowadays when you don't get to meet anyone"
Lisen
Co-founder
@ AWAN
"Super function for us in order to reach out to our customers face2face as we are kind of a niche-store that puts personal service and product-information as top priority."
Adrian
Manager
@ Revir Oslo AS
"This app is making customer service reach new heights! Simple to use and a great way to connect with customers. One step closer on making our ecommerce site feel like walking in to our local store.".
Ole
Fluid
"It really helps eliminate seconds guesses if our customers can talk to us via video... We have made more money thanks to the app and easily pays for itself. I highly recommend VClerk."
Julian
European Ecommerce Manager WeNorwegians
I love talking face to face with our customers! Any question our customers have has become an opportunity for more sales and upsales! They ask about a return and end up buying more instead - and they are happier than ever too!
Bjørn Bye
Founder Ingridsløyfen
What can you do in order to close every sale and make sure that you walk away with a new…
Which eCommerce trends will have a major impact in 2022?
This type of service can have a number of benefits for your store or business