Meet more

candidates easily
Make real connections with Candidates

Get more interviews and hire the best
Connect with your candidates by making remote interviews easier than ever.
Start your meetings with candidates on the right foot by setting up remote interviews more easily than ever.
Meet with your candidates face to face at your company's website, as you would at your company's office. Now you can video-chat with them without previously having to share any links.  
VClerk allows you to meet more people wherever they are so you can hire the best
Works with every single website (CMS) provider and website builder.
STEP-1
One click install on your company's site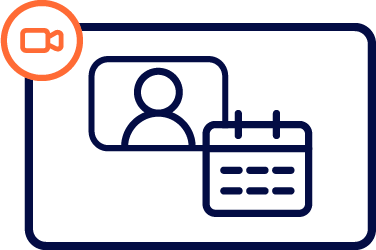 STEP-2
Go live or have your candidates book an appointment
STEP-3
Let your candidates continue browsing your company site
Video chat
without link sharing
Let your candidates meet with you face to face at your website, as they would at your company's office, without previously having to share any video chat links
Present your business
to candidates!
Give your candidates and customers a feel of your company, online! Make it easier for them to understand your offering by showcasing your services, your products and their features.
Live
chat
Effortlessly interact with candidates as well as with customers who might opt for texting over voice and video while still offering the full features.
No geographical constraints
Video interviewing can connect companies with candidates from around the globe, saving time and money they would otherwise have to be allocated for traditional in-person interviews.
Greater pool of candidates
Video Interviewing gives hiring managers access to a greater pool of candidates enabling them to hire the best available talent.
Fast Candidate Screening
Video Interviewing lets recruiters screen candidates quickly and efficiently in order to select the ones that are most qualified to proceed to the next stage.
Simple interviewing experience
Video Interviewing offers an effortless face-to-face experience for recruits and candidates alike with just one click.
Sign up for our VClerk newsletter to receive product, industry updates and tips.
increase in number of candidate interviewed
of candidates say on-site video interviewing has given them better insight on the recruiting companies
of companies say that VClerk is making recruitment process much more efficient
of all video calls are accepted, 2/3 from desktop and 1/3 from mobile devices
"Really, really great to be talking with people like this! Both the customers and I enjoy it a lot. Especially nowadays when you don't get to meet anyone"
"Super function for us in order to reach out to our customers face2face as we are kind of a niche-store that puts personal service and product-information as top priority."
"This app is making customer service reach new heights! Simple to use and a great way to connect with customers. One step closer on making our ecommerce site feel like walking in to our local store."
"It really helps eliminate seconds guesses if our customers can talk to us via video… We have made more money thanks to the app and easily pays for itself. I highly recommend VClerk."
Introducing VIDEO CHAT, APPOINTMENT BOOKING and CHAT! VClerk is becoming EVEN better – we are constantly developing new features and…
Jewellery experts and good salespeople are simply irreplaceable When it comes to jewellery shopping, the demand for virtual appointments was…
… And why she kept using the same tool after the lockdown For many businesses, lockdown has been harsh. And…