face-to-face discussion via video
Pre-appointment consultations

Eliminate unnecessary visits

Facilitate your customers

Increase overall satisfaction

or just ... make someone smile
Ιncrease trust, and ensure your clients get a beauty treatment they will love.
Make it easier for your clients to get the beauty treatment that is best for them by offering pre-appointment face-to-face consultations. Establish trust before their visit by promoting the correct services while being virtually together. You may share beauty tips and products with them and see what they are looking for in real time.
VClerk allows you to book more appointments, more efficiently and even get pre-paid online.
Works with every single website (CMS) provider and website builder.
STEP-1
One click install on your beauty salon site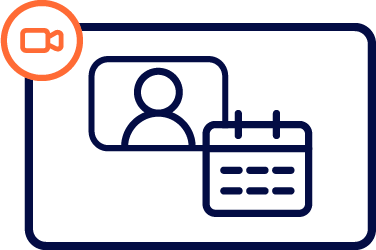 STEP-2
Go live or have your customer book an appointment
STEP-3
Let your client continue with booking their appointment
While some people think that video consulting is about embedding videos with advice on e-commerce sites, this is a misconception.
It is really about consultants such as beauty experts, making true connections through the medium of live video with existing and potential clients. It is sharing personalized  recommendations, giving advice and showcasing services.
With live video calling and face-to-face video discussions, brands can elevate the physical experience they offer to an unprecedented level.
VClerk is doing exactly that, enabling you to provide your clients with a more personalized experience and a face-to-face consultation. Just like they would enjoy if they walked into your salon.
Sign up for our VClerk newsletter to receive product, industry updates and tips.
helps customers to decide
decrease of unnecessary visits to your store
of users say that having a real human talking to them is saving their time
of all video calls are accepted, 2/3 from mobile devices and 1/3 from desktop
video chats vs. text chats only = 1-0
Talking about beauty services where via text chat is very hard to be used, a picture equals a thousand words. Video is a clear winner in this field.
"Really, really great to be talking with people like this! Both the customers and I enjoy it a lot. Especially nowadays when you don't get to meet anyone"
"Super function for us in order to reach out to our customers face2face as we are kind of a niche-store that puts personal service and product-information as top priority."
"This app is making customer service reach new heights! Simple to use and a great way to connect with customers. One step closer on making our ecommerce site feel like walking in to our local store."
"It really helps eliminate seconds guesses if our customers can talk to us via video… We have made more money thanks to the app and easily pays for itself. I highly recommend VClerk."
… And why she kept using the same tool after the lockdown For many businesses, lockdown has been harsh. And…
Storytime! Are you ready? A new customer books an appointment. The next day they enter your salon. Big sunglasses, latte…
Trust is a tricky thing in E-Commerce. You already know trust is important for your customers, but a study by…